Automate and Optimize your business with Odoo
Odoo is the Premium Open Source ERP system with complete coverage of all your business needs. It's suitable for businesses of all sizes and enable full digitization, optimization and automation of your business processes.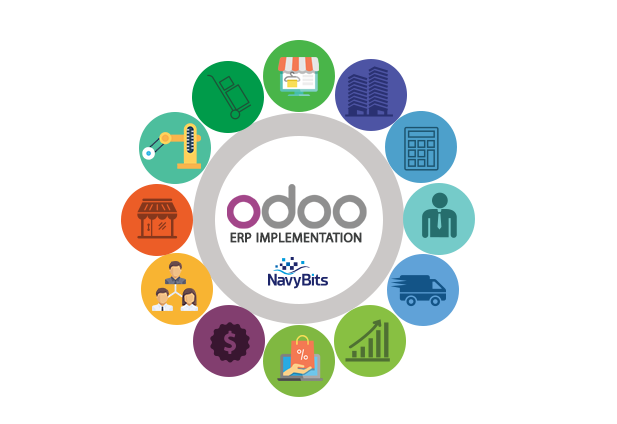 At least 40% of all businesses will die in the next 10 years, If they don't figure out how to change their entire company to accommodate new technologies.


Digital Transformation in Lebanon and GCC enables the integration of all business processes and the automation of repetitive tasks with immediate business benefits in cost reduction and increased revenues. 
Why Use Odoo for your business
7 Million Users grow their businesses with Odoo

Odoo has a network of thousands of partners worldwide and a growing number of satisfied users and successful business transformation. 
With NavyBits as the first Odoo partner to get v15 certified and the only partner in the MENA region with deep technical knowledge of Odoo from v8 to v15, you can easily start your Odoo implementation in Lebanon. 
NavyBits provides Odoo Implementation in Lebanon, Odoo implementation in Saudi Arabia, Odoo Implementation in Kuwait, Odoo Implementation in UAE, Odoo Implementation in South Africa and in any other region in the world.  
 Your business will get immediate access to over 13,000 apps and modules to suit all your needs. NavyBits also offers customization and development services to make sure all your business goals are met.
Odoo is a top quality ERP solution that challenges the traditional systems provided by SAP and MS Dynamics but it has the benefit of a reasonable cost. It's also customizable and can be quickly tailored to fit your business.